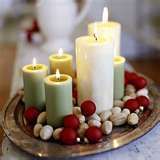 This is the month of falling in love. Imagine coming home to a warm cozy space with your favorite treasures surrounding you and falling in love with your home all over again.

Create that relaxing space and "rekindle" the warmth in your home. This Valentine's Day, give that special someone the unique gift of a "new" home even if that someone is you ...isn't it time you do something for yourself?

Have a very Happy Valentine's Day!