Starting today, the Safavieh Event at One Kings Lane is launching! Don't know Safavieh? They are an ever stylish home furnishing brand offering incredible deals on so many of their products right now, so go get to know them! With spring time around the corner, this is the perfect time to freshen up your home for the brighter days ahead and I am always in the mood to make my home that little bit nicer. One Kings Lane has stylish lamps, colorful rugs, beautiful armchairs and ornate side tables (to name a few items) from Safavieh all discounted so everyone can feel stylish in their home!!
Some of the beautiful sales One Kings Lane is offering:
From perfectly patterned rugs to simply stylish furniture, this collection by Safavieh is made to last. Trendy yet timeless, graphic yet classic, these modern marvels bring their crisp, clean lines and versatile appeal to your space for years to come.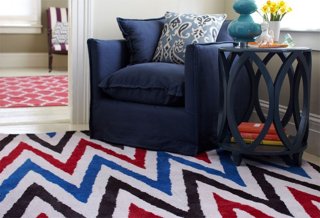 Layer Some Color Event at One Kings Lane:
Handwoven in beautifully balanced designs, flat-weaves help lay the foundation of a space with color and pattern. Mix a few styles throughout a room to add texture and depth to your decor. Even in the smallest niches, you can't beat these carefully crafted rugs for opening up a space with a look and feel of light, airy elegance.