Outdoor entertaining is one of the great joys of spring and summer
but bugs can often ruin a great party. So here is an easy tip for "bug-free" summer entertaining!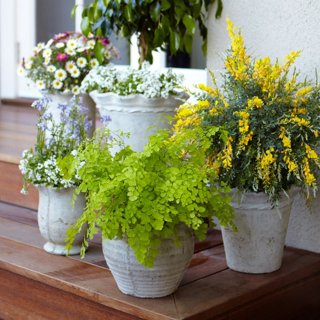 In place of spray and pesticides, try a cluster of mosquito-repelling potted plants. Grouped together near a seating area on your deck or patio, they make a pretty and lush addition to your outdoor landscape while also protecting you and your guests.